Safety Measures Escorts Take When Meeting Clients!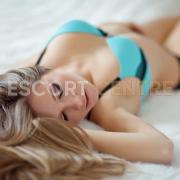 While escort dating is fun and thrilling, the need for escorts to protect themselves throughout the experience is also emphasized. Escort agencies who make the arrangements always ensure their escorts are safe and sound no matter which client they meet or where they're headed.  
As part of the process, you can, too, expect your escort centre to take several safety measures to ensure their escort and yourself have the best time together.
Screening the Client
An escort agency will always ensure the client their escort is meeting meets certain criteria. For instance, your escort agency might ask your full name, hotel name, home address, and phone number as part of the screening protocol. Yes, even clients who have booked various escort dates thus far still have to provide the same information every time they book a date, so it is a universal rule in the escort dating world.
Red Flags
Most escort agencies have a list of client behaviours that are just unacceptable when dating an escort. Some of the red flags by clients can include bad manners, disrespect or aggressive behaviour, bargaining or refusing to pay for the date, asking for a service you didn't agree on earlier, and even bringing extra people to your booking or showing up inebriated. Also, escort agencies won't do bookings with clients who refuse to provide the requested personal information.
Transport
Unless you are travelling out of town together or out of the country, you can expect an escort to arrive at your destination alone. Escorts usually have transport arranged by their agency, whereas, in incalls, you are the one to plan your own transport. Even when travelling together, some escorts prefer to arrive alone at the destination, but feel free to contact Yorkshire Escorts VIP to learn more details on transport arrangements for every scenario.
Setting
Where you meet your escort is crucial, and while many clients prefer to meet at their own homes, agencies oftentimes suggest hotel rooms instead. Keep in mind that an escort will likely not stick around if: your place is not clean, if it is in any way suspicious or strange, if you are not home alone, if you debate service fees, or try to negotiate a discount.
Money
An escort won't proceed with your date unless you pay for it upfront. Typically, it is a general rule to always pay your escort in full and before your date begins. In addition, it is recommended you place the money neatly in an envelope so you keep the exchange private and low-key. Plus, it is a way to show respect to your date, so go for it.