7 VIP Tips for the Sexiest Overnight Escort Date!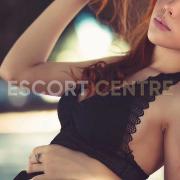 Have you ever booked the company of a steamy escort for the entire night? Those who have, know all about it, but for those who have never booked an overnight stay, you are missing out!
Overnight stays are an amazing escort service that allows you to make a private outcall to an escort and spend the night together at a hotel room or your home.
As a VIP service, overnight stays call for more intimacy, more sexiness and the best company available. Now, if you want to make the most of your overnight escort date, here are a few tips to get you ready for a full-on all-nighter.
Have some solo fun before time.
Relieving yourself ahead of your overnight date is both good for longer foreplay and experiencing a greater endurance. With the whole night ahead of you, you are going to need as much energy as you can get.
Exercise daily.
Regular exercise keeps your sex drive alive and your libido strong. You know, better blood flow, better cholesterol levels, that sort of thing. Along with exercise, also consider meditation and yoga for further endurance.
What are you eating?
Only asking because rumour has it that foods rich in vitamin B-12, such as eggs, shellfish and beef are excellent for your blood flow and overall mood. Unless you planned on getting cranky during your marathon sex, get your body some B-12.
Drink water.
I couldn't put any simpler even if I wanted to. If you are looking at a passion-packed night with a hot escort, consider drinking at least 2 litres of water throughout. While at it, add some green tea to your beverage menu and get that energy flowing!
Break it apart.
An all-nighter will often require taking a few small breaks, but that doesn't necessarily mean you can't have fun in the meantime. Take your breaks as a chance to get back to foreplay and you'll do good.
Consider your condom brand.
There are many brands of condoms out there, but for a whole-night party, you will need something other than the usual. Namely, condoms made with benzocaine provide a certain numbing sensation which allows you to last longer and keep your drive going.
Creativity before anything else.
To stretch your sexy date throughout the night you will need to get pretty creative as to how to keep the momentum going. Luckily, kinks, fetish play, and role-playing were invited for just that.